Climb The Podium Coaching!

Sign Up Here For the Free CTP Coaching Tips Newsletter!
Type in your email below to register.
If you want to follow an ideal training plan for your 5K or 10K goals, give CTP Coaching a try!

Wouldn't it be nice to have your own 'Track Coach' like you did as a kid?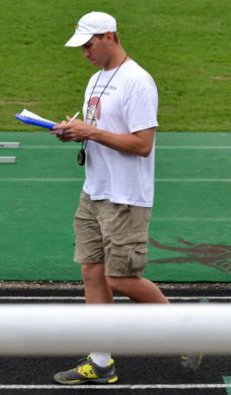 Let me be your 'Track Coach' once again:
5 years experience at two schools with JH & HS Cross-Country teams as an Assistant & Head Coach
9 years experience at 3 schools as an Assistant HS and JH Head Track Coach,
specializing with Distance events (800, 1600, 3200, 4x800)
10+ years as a Speed Coach for Frappier Acceleration Sports Training franchises, Sports Conditioning Specialists (Columbus, OH) and privately (ASAP Workouts)
Multiple years of coaching Volleyball & Basketball for JH & HS teams, too
CTP Coaching will involve:
"Back On Track" Small Group Training Sessions -
Get together in small groups for some speed workouts, just like you did in Track or XC!
"Track Attack" Private Speed Sessions:
Want more individualized coaching? Schedule your own private speed sessions with me, at a time that works for both of us.
"Back On Track" Small Group sessions will be held at a set time each week, at a location to be determined. I am looking at doing some sessions around/near the MSU campus and also at Island Park. Shorter speed sessions will be at Island Park. Longer speed ones might be by the college.
"Track Attack" Private 1-on-1 Speed Sessions will be set each week based on individual schedules. We can set these up wherever you'd like, such as near your house if you live in town, or a favorite running route you have.
Costs:
"Back On Track": 12 sessions for $60, 30 min sessions
"Track Attack": 30 minute speed workouts, 12 sessions for $100.
Suggested Times:
"Back On Track" Sessions: Tuesday & Thursday Mornings, 6am and 6:30am each day
I may do an evening time on Tues/Thurs if you have a group lined up where it would work better. Any time after 5pm would be fine for this.
Private sessions with "Track Attack" workouts will be scheduled individually with each client.
Contact me at asaptrainer1@gmail.com to line up a free consultation to discuss your goals!
Space is limited, so contact me ASAP!
Coming Soon: Look for a CTP Coaching Membership option, where its all online assistance with your training programs!
Check out my profile on Thumbtack!