Welcome To

Climb The Podium Events!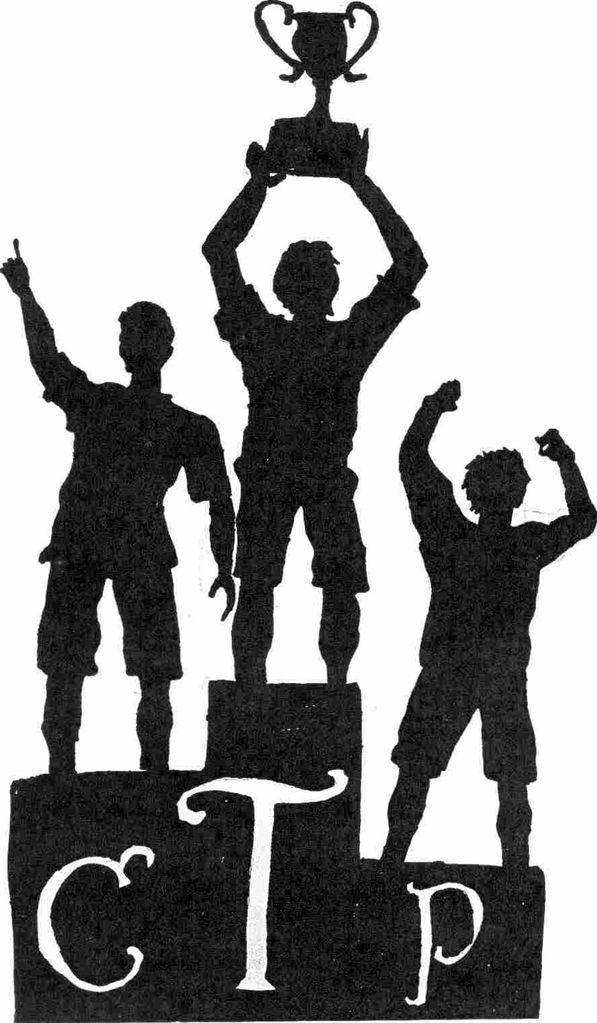 Get instant updates on the CTP Events Facebook Page!

---
Thanks to those who participated in the 2014

"Climb The Podium Challenge"!
These People Raced in the Finley 5K (June 12th) and Mayville 5K (June 19th)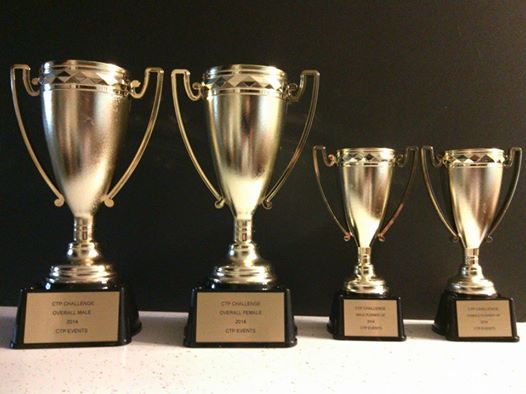 Overall Winners:
Male: Tristan Nelson
Female: Katelyn McMahon
Male Runner-Up: John Baldwin
Female Runner-Up: Dena Bergstrom
Age Group Winners:
M 10-19: Tristan Nelson
F 10-19: Nicole Mehus
M 20-29: Jake Hutchison
F 20-29: Katelyn McMahon
M 30-39: Terry Palmer
F 30-39: Julie Ness
F 50-59: Karla Mehus
M 60+ : Earl Beal
F 60+: Jeanne Mewes
2nd Place Age Groups:
M 10-19: John Baldwin
F 20-29: Dena Bergstrom
Thank you to all who did both races in the first ever CTP Challenge Series!
If you did not get an award (trophy for 1st or medal for 1st in Age Group), I will mail the award to you.
I had a lot of issues with figuring out the results at the end of the Mayville 5K & 10K races, so I apologize for not getting all of these to you in due time.
In the future, I may just keep it simpler and give medals to those who complete the races in the series. This would make it easier overall to administer. Thanks for your patience as I tried this out for the first time and best of luck to you in your future races in 2014!
HOPE DAYS 5K Results: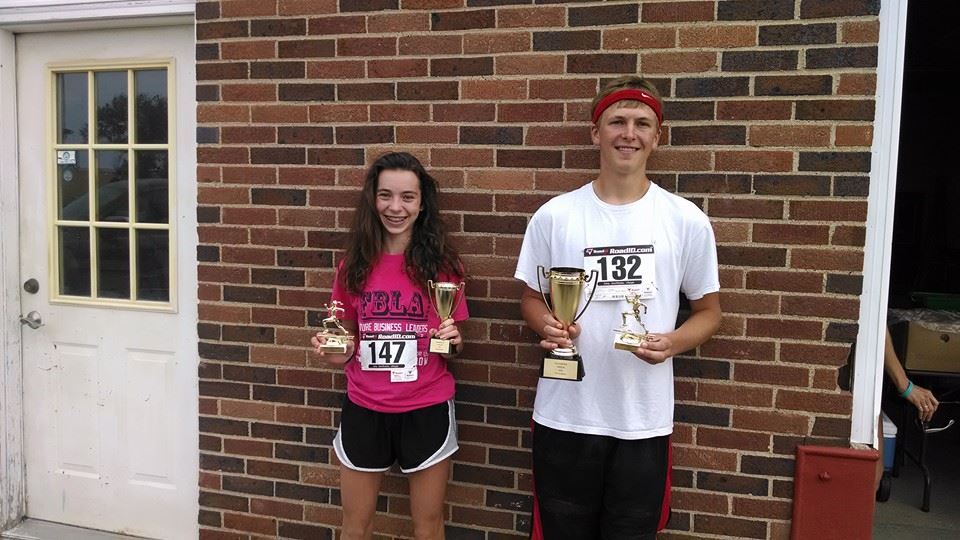 Congrats to Ethan Brown, 1st Place winner
and also to Cailee Peterson, 2nd Place!
Both were also top male & female.
Thanks to the ladies of Redeemer Lutheran Church for all their help in
putting on such a great race for Hope Days!
MAYVILLE 5K & 10K Results:
Cooper Days Tag Team Relay Race Results:
http://climbthepodium.com/CooperT2R2Results.pdf
---
2014 Finley 5K Run/Walk & Youth Fun Run
The 2014 Finley 5K & Youth Run was another hit!
5K Winners:
Top Male & Overall: Jon Williams, 17:11
Runner-Up: Ethan Brown, 17:21
Top Female: Taylor Palmer, 20:20
Full Results of 5K: Click Here
Finley 5K Age Groups: http://climbthepodium.com/Finley5K14AgeGroup.pdf
We were a part of history at the Finley 5K, too:
Jon Williams, the overall winner, has raced in 45 out of 50 states and has won a race in all 45.
The Finley 5K was his first in North Dakota, and also his first win in ND too, making our state and our race #46 on the list!
Thank you Jon for coming to Finley, all the way from Florida, to participate in our Finley 5K race!
For the Youth Run, I apologize for not having full results. I had some stopwatch issues and also the bib tags were misplaced, leaving me to guess top 3 winners for the ribbons. I unfortunately did not write these winners down in the hurry-up process of handing out awards. I hope the kids had a chance to try the 40 yard dash timer as a bonus feature of the night to add to their experience. I will try to get this squared away better for next year.
---
2014 Page 5K Results:
Overall Male & Overall Winner: Ethan Brown
Runner Up: James Hollister
Overall Female: Megan Shulstad
Overall Results: http://climbthepodium.com/Page5K14Overall.pdf
Age Group Results, Male/Female: http://climbthepodium.com/Page5K14Age.pdf
Thanks for coming to the Page 5K, it was a smash success!
Thank you for being patient with registrations and also for results.
Thanks to Jeanne Mewes for helping with registration and also to Heather Erickson for helping with race results!
---
2013 Finley 5K Run/Walk &
1/2 Mile Youth Run
---
Climb The Podium Events was created to help, assist, support & direct area running events in east-central ND, by myself, Rick Karboviak.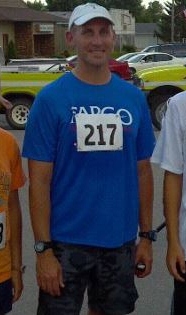 I've had many years of experience with helping with races of all kinds (XC, track events, road races) since 2000. I've also ran in plenty of area 5K's to see what works well for a race to go the right way.
Support Services Include:
Race Registration
Race Course Safety & Creation
GPS Mapping of the Course

Marketing of the Race To Others (websites, social media, newspapers)

Race Timing
Race Results Compiling & Posting
Race T-shirt Creation if needed

Since most races are operated for charities and causes, I understand the needs to raise as much money as possible. In order to help out both the race cause and myself, I just ask that a small amount per participant be taken out to cover the costs of race management & preparation. This is negotiable, based on how much support is needed. As a general rule of thumb, most races I would ask for just $1-2 per participant to cover the needs on my end, depending on how much is involved. This works great on both ends: the more I market the race and promote your event on my end, there is an increase in funds on my end, plus on your end for the fundraising one.

As I am just starting this out, the tools I use to manage a race are pretty minimal: a timer, a laptop for race registration and results, and other items, too.
I am getting some race software to help do Age Group rankings and more.
In the future, I would envision a bib/chip timing system to help make these events feel like they have a 'big time' race environment. But for starting out, these are the basics I can provide.

If I can help ease your event's management, please contact me!
If you have plans for putting on a race in 2014, let's start planning them out and get everything in place for a successful event!
Some ideas for a special race to have in your town are:
"Fastest Mile" race - a 1 mile road race for all ages to participate. It is a fun, fast race to do and could be done in 'waves' of age groups and/or genders for a short race to conduct. Easier to setup than a 5K course and not take a lot of time to add to a weekend full of events.

"Tag Team Relay Race" - participants run a 1 mile course and tag their partner. Male teams and Female teams race together, then a Co-Ed division is held. Overall fastest team gets special Tag Team Belts as their trophy!
"Fastest 40" Combine/Competition: Ideal for youth, athletes get tested on the 40 Yard Dash with an eye-beam testing system for the truest 40 Yard Dash time. Other Combine style events could be held too, such as 20 Yard Shuttle, Broad Jump, and Vertical Jump. Its a great addition to a camp structure you already have in place, or as a drawing card for generating interest in your school's sports performance plans.
Email me at asaptrainer1@gmail.com
Phone: 701-361-3101
Address:
Rick Karboviak
Climb The Podium Events
425 1/2 First St NE
Mayville, ND 58257