Welcome To

Climb The Podium Events!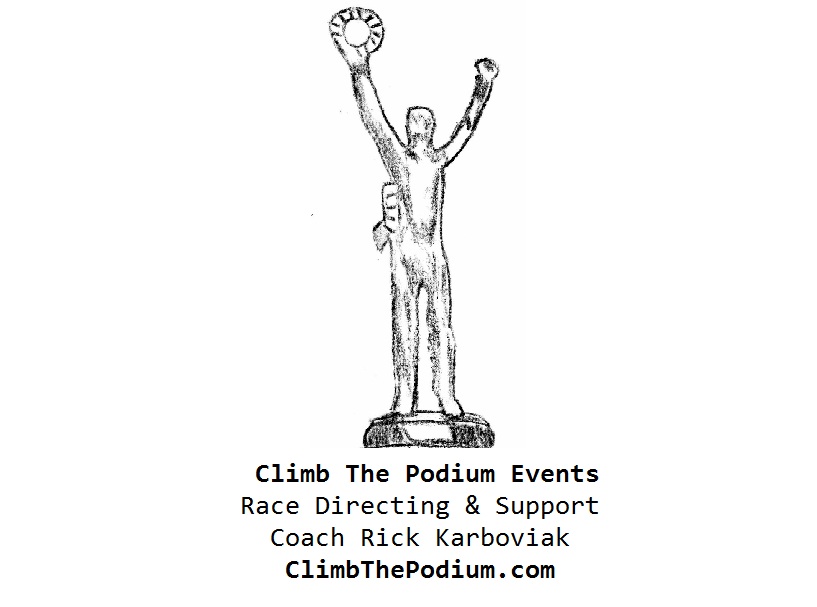 Get instant updates on the CTP Events Facebook Page!
2013 RACES
& EVENTS:
---
Finley 5K Run/Walk &
1/2 Mile Youth Run
---
2nd Annual Finley Tag Team Relay!
A 2-mile Tag-Team Race:
Each Tag-Team member runs 1 mile each, first runner tags their partner in the Tag-Zone. Last partner runs their mile to finish the race.

Male, Female, and Co-Ed Divisions!
Cost: $10 per runner, per race.
Runners can run in their Male or Female Division race and then in the Co-Ed race that follows.

Date: Thursday, September 12th, at 7pm at the Finley-Sharon School.
Check out the information page here:

http://climbthepodium.com/tagteam.html

---
Climb The Podium Events was created to help, assist, support & direct area running events in east-central ND, by myself, Rick Karboviak.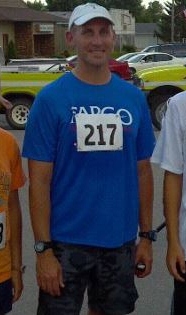 I've had many years of experience with helping with races of all kinds (XC, track events, road races) since 2000. I've also ran in plenty of area 5K's to see what works well for a race to go the right way.

Support Services Include:
Race Registration
Race Course Safety & Creation
GPS Mapping of the Course

Marketing of the Race To Others (websites, social media, newspapers)

Race Timing
Race Results Compiling & Posting
Race T-shirt Creation if needed

Since most races are operated for charities and causes, I understand the needs to raise as much money as possible. In order to help out both the race cause and myself, I just ask that a small amount per participant be taken out to cover the costs of race management & preparation. This is negotiable, based on how much support is needed. As a general rule of thumb, most races I would ask for just $1-2 per participant to cover the needs on my end, depending on how much is involved. This works great on both ends: the more I market the race and promote your event on my end, there is an increase in funds on my end, plus on your end for the fundraising one.

As I am just starting this out, the tools I use to manage a race are pretty minimal: a timer, a laptop for race registration and results, and other items, too. In the future, I would envision a bib/chip timing system to help make these events feel like they have a 'big time' race environment. But for starting out, these are the basics I can provide.

If I can help ease your event's management, please contact me!
If you have plans for putting on a race in 2013, let's start planning them out and get everything in place for a successful event!
Email me at Rick@ASAPWorkouts.com
Phone: 701-361-3101
Address:
Rick Karboviak
Climb The Podium Events
104 Roosevelt Ave
Finley, ND 58230