Welcome To
Climb The Podium Events!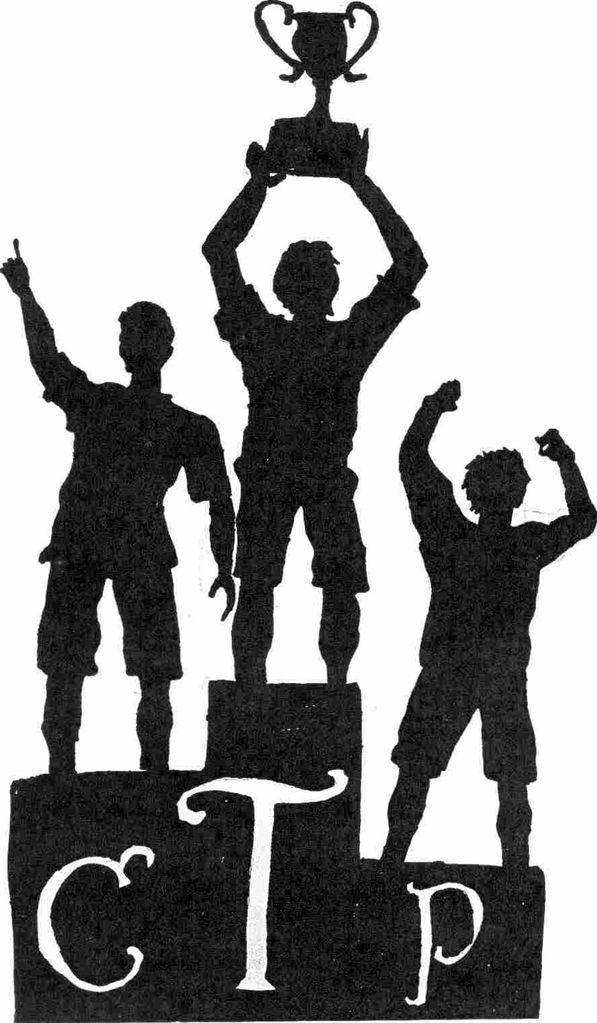 Get instant updates on the CTP Events Facebook Page!
2015 Races on CTP Events' Schedule So Far:
Page 5K - Page, ND - Friday, June 12th, 7pm
Mayville 5K/10K Races - Mayville, ND - Thursday, June 18th
----------
The Farmers Bowl Tag Team Race!
On the campus of Mayville State University
Nov 1st, Mayville, ND
Race Results:
Males: Jeff Jacobson & Rick Karboviak, 15:31
Females:
1st - Cailee & Jeni Peterson, 15:35
2nd - Leah Larson & Jen Kohls - 17:29
3rd - Deb & Joelle Ertl - 18:34
...
Co-Ed:
1st - Jake Nepstad & Caille Peterson, 12:36
2nd - Leah Larson & Rick Karboviak - 15:39
3rd - Dena & Jerrod Bergstrom - 17:04
4th - Dustin & Sarah Olson - 31:44

Winners of the Craziest Comets attire: Dustin & Sarah Olson!
Thank you to all for coming and participating in
the Farmers Bowl's first Tag Team Race!
---
Thanks to those who participated in the 2014
"Climb The Podium Challenge"!
These People Raced in the Finley 5K (June 12th) and Mayville 5K (June 19th)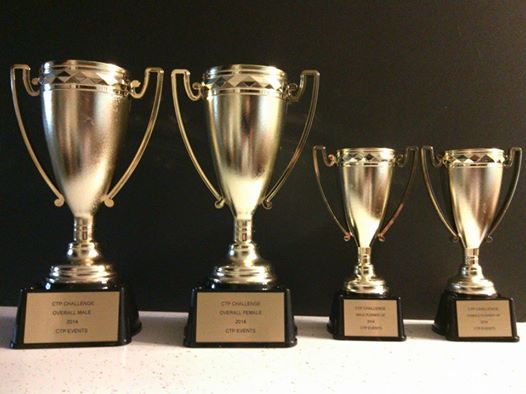 Overall Winners:
Male: Tristan Nelson
Female: Katelyn McMahon
Male Runner-Up: John Baldwin
Female Runner-Up: Dena Bergstrom
Age Group Winners:
M 10-19: Tristan Nelson
F 10-19: Nicole Mehus
M 20-29: Jake Hutchison
F 20-29: Katelyn McMahon
M 30-39: Terry Palmer
F 30-39: Julie Ness
F 50-59: Karla Mehus
M 60+ : Earl Beal
F 60+: Jeanne Mewes
2nd Place Age Groups:
M 10-19: John Baldwin
F 20-29: Dena Bergstrom
Thank you to all who did both races in the first ever CTP Challenge Series!
If you did not get an award (trophy for 1st or medal for 1st in Age Group), I will mail the award to you.
I had a lot of issues with figuring out the results at the end of the Mayville 5K & 10K races, so I apologize for not getting all of these to you in due time.
In the future, I may just keep it simpler and give medals to those who complete the races in the series. This would make it easier overall to administer. Thanks for your patience as I tried this out for the first time and best of luck to you in your future races in 2014!
HOPE DAYS 5K Results: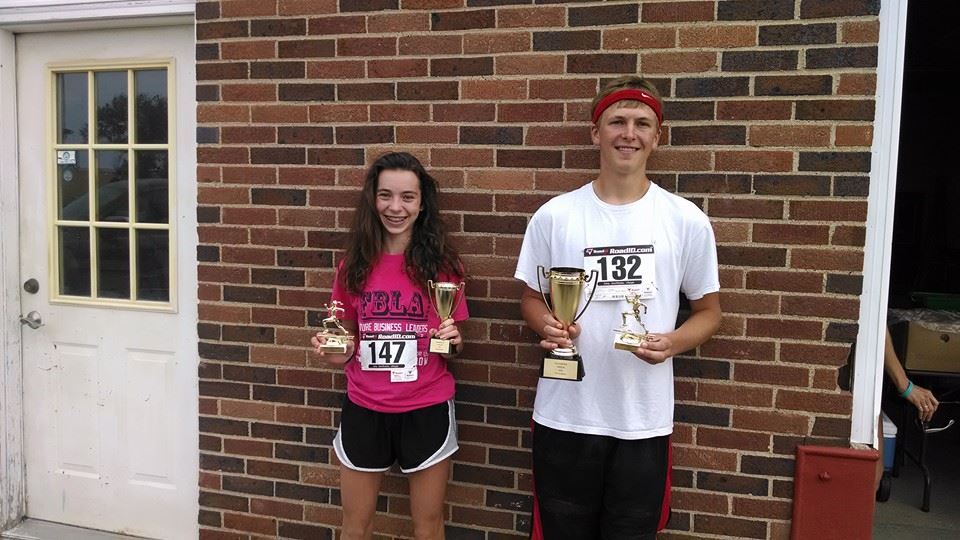 Congrats to Ethan Brown, 1st Place winner
and also to Cailee Peterson, 2nd Place!
Both were also top male & female.
Thanks to the ladies of Redeemer Lutheran Church for all their help in
putting on such a great race for Hope Days!
MAYVILLE 5K & 10K Results:
Cooper Days Tag Team Relay Race Results:
http://climbthepodium.com/CooperT2R2Results.pdf
---
2014 Finley 5K Run/Walk & Youth Fun Run
The 2014 Finley 5K & Youth Run was another hit!
5K Winners:
Top Male & Overall: Jon Williams, 17:11
Runner-Up: Ethan Brown, 17:21
Top Female: Taylor Palmer, 20:20
Full Results of 5K: Click Here
Finley 5K Age Groups: http://climbthepodium.com/Finley5K14AgeGroup.pdf
We were a part of history at the Finley 5K, too:
Jon Williams, the overall winner, has raced in 45 out of 50 states and has won a race in all 45.
The Finley 5K was his first in North Dakota, and also his first win in ND too, making our state and our race #46 on the list!
Thank you Jon for coming to Finley, all the way from Florida, to participate in our Finley 5K race!
For the Youth Run, I apologize for not having full results. I had some stopwatch issues and also the bib tags were misplaced, leaving me to guess top 3 winners for the ribbons. I unfortunately did not write these winners down in the hurry-up process of handing out awards. I hope the kids had a chance to try the 40 yard dash timer as a bonus feature of the night to add to their experience. I will try to get this squared away better for next year.
---
2014 Page 5K Results:
Overall Male & Overall Winner: Ethan Brown
Runner Up: James Hollister
Overall Female: Megan Shulstad
Overall Results: http://climbthepodium.com/Page5K14Overall.pdf
Age Group Results, Male/Female: http://climbthepodium.com/Page5K14Age.pdf
Thanks for coming to the Page 5K, it was a smash success!
Thank you for being patient with registrations and also for results.
Thanks to Jeanne Mewes for helping with registration and also to Heather Erickson for helping with race results!
---
2013 Finley 5K Run/Walk &
1/2 Mile Youth Run
---